List Price:
$719.99
Starting From:
$447.99
You Save:
$272.00 (38%)
Product has been added to cart
Submersible waterfall and filter pump - ideal for skimmer filter systems and pondless waterfall applications
Direct Drive motor - Excellent performance at high head heights
Solids handling and low maintenance
Rubber feet - reduces noise
Resistant to corrosion and rust
Quiet operation and energy efficient
Stainless steel construction - Long lasting performance
Available in 4 different sizes with flows rates from 3,000 to 10,000 GPH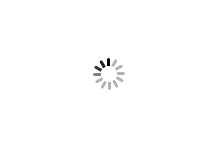 Aquascape PRO Pond Pumps are a professional grade, submersible pump ideal for Skimmer Filters or for the Pondless Waterfall Vault. This solids handling pump has a 2" discharge, which lends itself to handle larger solids and debris. The Direct-Drive Motor also makes this pump highly efficient with powerful performance at high head heights. The structure is made of stainless steel for durability, but also has rubber feet for a quiet operation. There is a reason this pump is professional grade with powerful performance durability, this pump will allow you to receive your desired flow rate with ease.

Aquascape PRO Specifications
Aquascape PRO 3000
Aquascape PRO 4500
Aquascape PRO 7500
Aquascape PRO 10000
Dimensions:
12" L x 6" W x 7" H

13" L x 6.5" W x 7" H

13" L x 6.5" W x 7" H
12.5" L x 9" W x 17" H
Unit weight:
16 lbs
17 lbs
22 lbs
39 lbs
Max flow rate:
2900 GPH
4500 GPH
6700 GPH
10600 GPH
Max head height:
20 ft
33 ft
42 ft
28 ft
Motor type:
Direct Drive
Direct Drive
Direct Drive
Direct Drive
Pump discharge diameter:
2" Female
2" Female
2" Female
2" Female
Voltage:
120V
120V
120V
120V
Frequency:
60 Hz
60 Hz
60 Hz
60 Hz
Amperage:
2.6A
5.4A
10A
11A
Wattage:
280W
625W
1200W
1240W
Power cord length:
20 ft
20 ft
20 ft
20 ft
Monthly operating cost*:
$20.16
$45.00
$86.40
$89.28
Reorder number:
20002
20003
20004
20006
Warranty:
2 Year Limited
2 Year Limited
2 Year Limited
2 Year Limited
MSRP**:
$589.99
$799.99
$959.99
$1,099.99
Instruction Manual:
PRO 3000 Manual
PRO 4500 Manual
PRO 7500 Manual
PRO 10000 Manual
*Operating cost is based on 10 cents per kilowatt hour. **Contractor discounts will be based off of MSRP.