Aquascape MicroPondless Waterfall Kit
Product has been added to cart
Perfect DIY solution to create a 3ft waterfall or stream without a pond
MicroFalls Filter
MicroCentipede Module
MicroSnorkel Vault
AquaSurge 2000 Waterfall Pump
25' of 1.5" quality kink-free hose
10' x 12' Pond Liner for the storage reservoir
10' x 12' Underlayment
Complete installation Instructions & Owner's Manual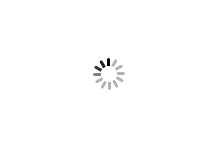 The MicroPondless Waterfall Kit is the perfect DIY solution for small spaces. This kit includes everything you need to create a small 3ft long waterfall/stream. Pondless waterfalls are perfect if you enjoy the sounds of flowing water but you don't want the work of a pond.
WHAT IS A PONDLESS WATERFALL?
In a pondless waterfall system, rather than having an open pool of water that your waterfall or stream runs into, there is a rock bed with a water basin below that collects the water for it to be pumped back up to the top of your waterfall. This is a great solution if you enjoy the look and sound of a waterfall but don't want the the extra maintenance that accompanies a pond. The Aquascape MicroPondless Waterfall Kit provides all of the necessary equipment to build a working 3ft waterfall/stream and pondless water storage system.
Kit Includes
| | |
| --- | --- |
| Liner | 10' x 12' - 45-mil EPDM fish safe liner |
| Underlayment | Geotextile Underlayment prevents liner from shark objects |
| MicroCentipede Module | Provides space for water to be returned to the pump |
| MicroSnorkel Vault | Provides access to your pumps, and allows you to check the water level in the system |
| Pump | AquaSurge 2000 |
| Hose | 1.5" x 25' Kink-Free Hose |
| Documents | Installation Instructions and Manual |
*Filter mats and media nets for the MicroFalls unit are not included with this kit.