Starting from:
$1,049.99
You Save:
$210.00 (20%)
Product has been added to cart
Popular DIY pond kit
Skimmer: MicroSkim
Biological Filter: MicroFalls
Pump: AquaSurge 2000
Hose: 25 ft. of 1 1/2" kink-free hose
Liner: 45 mil fish safe
Underlayment: Geotextile underlayment
Components: All necessary fittings and sealants
Capacity: 1000 Gal
Weight: 107 lbs.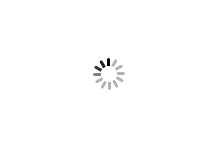 The Aquascape MicroPond Kit is a popular DIY kit that will keep your project simple. This kit includes all of the equipment you need to build smalkl ponds. This kit is available for three different pond sizes: 4' x 6', 6' x 8', or 8' x 11'.
These kits include the following equipment:
MicroSkim - Skims the surface of your pond to remove leaves and debris. This is also where your house your pump for protection and easy accesibility
MicroFalls Filter - Provides complete biological filtration before water trickles down your water feature.
AquaSurge 2000
25ft of 1-1/2" quality kink-free hose
Quality Epdm Liner with 20 year guarantee (see specifications for liner dimensions)
Geotextile underlayment - protects your pond liner from sharp objects
Fittings and silicone sealants
Complete installation instructions & owner's manual
| | | |
| --- | --- | --- |
| Kits | Liner Included | Approximate Gallons |
| 4' x 6' MicroPond Kit | 8' x 10' Liner | 250 Gallons |
| 6' x 8' MicroPond Kit | 10' x 12' Liner | 500 Gallons |
| 8' x 11' MicroPond Kit | 12' x 15' Liner | 1000 Gallons |