Aquascape Large Pondless Waterfall Kits w/ 26' Stream
Product has been added to cart
Complete kit to create a pondless waterfall with 26ft stream
12' x 15' Liner
12' x 15' Underlayment
10' x 30' Stream Liner
(5) Large AquaBlox
2" x 50' Flexible PVC Pipe
LED Lighting Package (See Specifications)
Pump Check Valve Assembly & Installation Kit
Two Pump Model Choiced: AquaSurgePRO 4000-8000 OR Tsurumi 5PL
Ideal for Do-It-Yourselfers or the professional contractor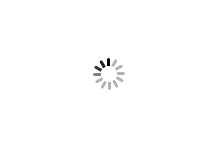 The Aquascape Large Pondless Waterfall Kits are the largest pre-packaged pondless waterfall kits. This kit includes all of the equipment you need to build a large-scale pondless waterfall and stream. This kit is available with two different pump model choices: AquasurgePRO 4000-8000 Pump or Tsurumi 5PL Pump and is perfect for both the do-it-yourselfer and the professional contractor.
What is a Pondless Waterfall?
In a pondless waterfall system, rather than having an open pool of water that your waterfall or stream runs into, there is a rock bed with a water basin below that collects the water for it to be pumped back up to the top of your waterfall. This is a great solution if you enjoy the look and sound of a waterfall but don't want the the extra maintenance that accompanies a pond. The Aquascape Large Pondless Waterfall Kit w/26ft Stream provides all of the necessary equipment to build a large scale professional quality water feature.
Kit Includes:
Liner
Fish safe, 45 EPDM Liner ; 12' x 15' liner for reservoir; 10' x 30' liner for stream
Underlayment
Geotextile fabric protects liner from sharp objects; 12' x 15' for reservoir
Pondless Waterfall Vault & Extension
Allows you to store more water and create a longer stream and waterfall run. This is also the housing unit for your pump.
Waterfall Spillway
Compact, yet durable, spillway that is positioned at the starting point of the waterfall. C

reates a smoothand even flow of water through the front of the spillway.

Pumps
Choose between the AquaSurgePRO 4000-8000 OR Tsurumi 5PL Pumps
Pipe
Flexible PVC pipe is flexible yet durable. Can be buried and hidden.
Pump Check Valve
Protects your pump from water back-flowing and ruining your pump in the case of a power outage
LED Lighting Package