UltraKlean 1000 Filtration Kit
Product has been added to cart
Provides filtration for ponds up to 1000 Gallons / 3800 L
25' of 1.5" Kink Free Hose
Stainless Steel Hose Clamps
3 Year Manufacturer Warranty on Pump
Lifetime Manufacturer Warranty on Filter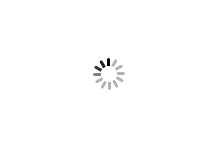 Aquascape's UltraKlean 1000 Filtration Kit is a conveniently packaged waterfall kit that takes the guesswork out of selecting the right filter and pump combination for your pond. This kit includes an AquaForce 2700 Pump, MicroFalls Waterfall Filter System, 25' of kink free hose, and all of the necessary hardware to get you started.
The AquaForce 2700 is a solids handling waterfall pump. The protective pre-filter cage allows the pump to be placed directly in your pond, and allows solid debris up to 1/4" to pass through. This pump is ideal for waterfalls or UltraKlean Pressure FIlters.
The MicroFalls Waterfall Filter System provides both biological and mechanical filtration before returning the filtered water through the waterfall spillway.
MicroFalls Filter Details
Filters Ponds Up To:
1000 US Gallons
Pump Flow Rate:
5200 GPH
Spillway Width:
28W
Dimensions:
17" L x 20.5" W x 17" H
Discharge Hose Diameter:
1", 1.25", 1.5"
Warranty:
Limited Lifetime Manufacturer's Warranty
Learn more about the MicroFalls Filter
AquaForce 5200 Specifications
Maximum Flow Rate (GPH):
5284 GPH
Maximum Head Height:
24'
Wattage:
360 W
Power Cord Length
25'
Pump Discharge Diameter
1.5" MPT
Warranty
3-Year Manufacturer's Warranty
Learn More about AquaForce 5200 Pump