Aquascape BioFalls Filter 6000
Product has been added to cart
Filters Pond up to: 6,000 gal. / 22,700 L
Pump Flow Rate: up to 15,000 GPH / 56,800 LPH
Spillway Width: 28"
Dimensions: 40" L x 45" W x 29" H
Limited Lifetime Warranty
Available with 2" or 3" bulkhead ports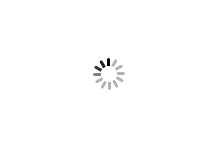 Aquascape's BioFalls filters provide the most filtration and highest water flows in the market. Their circular shape adds structural strength, while its fully-attached lip and non-cross threaded screws make it easy to install.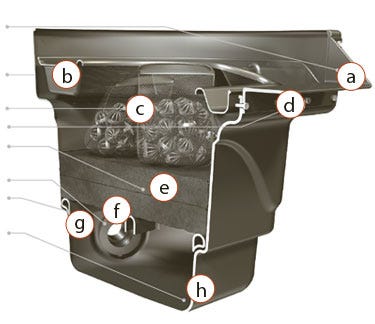 Aquascape BioFalls Features
a) Reversible water lip option. Provides the flexibility of using a natural stone spillway and large accent boulders along the front of the unit.
b) Removable upper tray can hold rocks, plants, and gravel. This will help make the BioFalls look more natural.
c) Media net and BioBalls. (Bioballs sold separately)
d) Corrosion resistant non-cross-threading hardware stands up to harsh weather.
e) Two poly-flo ESA biological filter mats provide 50% more surface area that traditional filter mats.
f) Two bulkhead ports provide plumbing options.
g) Filter support rack ensures evenly distributed waterflow through filter mats and provides structural strength to the walls of the biofalls.
h) Circular shape provides maximum strength and makes it easy to camouflage into your landscape.
Model
Signature Series BioFalls 6000
Signature Series BioFalls 6000
Filters Ponds up to:
6,000 gal. / 22,700 L
6,000 gal. / 22,700 L
Pump Flow Rate:
up to 15,000 GPH / 56,800 LPH
up to 15,000 GPH / 56,800 LPH
Spillway Width:
28"
28"
Bulkhead Port:
Dual 2"
Dual 3"
Fittings Included:
Two 2" PVC Slip
Two 3" PVC Slip
Rock Tray:
Included
Included
Filter Mats:
Two included
Two included
Media Nets:
Three included

Three included

BioBalls:
Sold Separately

Sold Separately

Dimensions:
40" L x 45" W x 29.5" H
40" L x 45" W x 29.5" H
Warranty:
Limited Lifetime
Limited Lifetime
Aquascape #:
29319
29384
View Owner Manual