Aquascape Activated Carbon
Product has been added to cart
Clarifies discoloured pond water
Quickly reduces pond odour
Now made with bamboo carbon, a sustainable natural resource with exceptional discoloration removal capacity.
Easy to use
Treats up to 800 gallons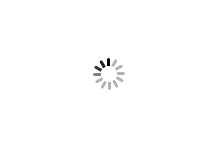 Aquascape Activated Carbon is convenient filter media that helps absorb impurities in your pond water, aiding in water clarity and discolouration caused by leaves and organic debris. Carbon also helps reduce pond odour.; Simply place carbon in a filter media bag, and place in filter or in area of your pond with high circulation
Instructions for Use
How Much: 1 Scoop of activated carbon for 25 gallons. One container contains up to 32 scoops.
How Often: As needed. Replace every 2 months.
How to: For best results. place the bag of carbon in filter or in area of pond with high circulation.
Why: Aquascape Activated Carbon can quickly clear discoloured water or tinted pond water. It is also very useful in controling odours.
Note: Aquascape carbon is effective in reducing odours and discolouration, but has a maximum absorbtion capacity. For ponds that are extremely dark or discoloured, additional treatments may be necessary.
Aquascape #: 80000