Aquascape Water Fill Valve 200
List Price:
$61.98
Our Price:
$49.99
You Save:
$11.99 (19%)
Product has been added to cart
Up to 3 gallons per minute flow rate at a working pressure of 0-100 PSI
Reliable mechanical arm style fill valve
Brass hardware with poly float
Includes fittings to connect to 1/2" poly-pipe or 1/2" pvc pipe (pipe sold separately)
Float Dimensions: 12" x 3.25" x 2.25"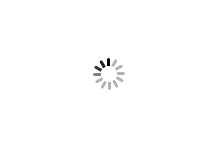 Aquascape Water Fill Valves automatically add water to features when needed. They also reduce time-consuming maintenance so that you don't have to manually filling with a hose. This can ultimately help protect your pump from running dry. Finally, water fill valves are better for pond ecosystems by adding small amounts of water as needed, eliminating large water chemistry swings (including chlorine/chloramine levels) that occur during manual top-offs.