Aquascape Pond Plant Fertilizer Tablets
List Price:
$18.98
Starting From:
$13.59
You Save:
$5.39 (28%)
Product has been added to cart
10-14-8
Simple to use tablets
Contains micronutrients
Maximizes flower production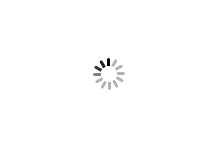 Aquascape Pond Plant Fertilizer (10-14-8) feeds all types of aquatic plants including waterlilies. Unlike other pond tablets that feed for only two weeks, Aquascape Pond Plant Fertilizer provides an initial quick-release of nutrients that ensures proper growth and longer lasting blooms for up to 45 days.
Instructions for Use
How Much: Depending on the size of the lily, we recoomend a minimum of 2 tabs for plants contained in pots from 1-3 gallons, 3-5 tabs for larger plants.
How Often: One application per month.
How to: Push the simple-to-use tabs into the soil in and around the plant roots.
Why: Supplements nutrients for plants so that they increase flower production.
Guaranteed Analysis by Weight
| | |
| --- | --- |
| Total Nitrogen (N) | 10% |
| Ammoniacal Nitrogen | 5.5% |
| Nitrate Nitrogen | 2.4% |
| Water Insoluble Nitrogen | 1.5% |
| Urea Nitrogen | 0.6% |
| Available Phosphate (P205) | 14.00% |
| Soluble Potash | 8.00% |
| Boron (B) | 0.02% |
| Copper (Cu) | 0.05% |
| Water Soluble Copper (Cu) | 0.05% |
| Iron (Fe) | 0.11% |
| Water Soluble Iron (Fe) | 0.11% |
| Manganese (Mn) | 0.12% |
| Molybdenum (Mo) | 0.0006% |
| Zinc (Zn) | 0.07% |
| Water Soluble Zinc (Zn) | 0.07% |