List Price:
$79.98
Starting From:
$51.99
You Save:
$27.99 (35%)
Product has been added to cart
Quiet
Energy efficient
Durable outer housing prevents damage
Includes water resistant air line
Includes preassembled chack valves and weighted air stones
3-Year Manufacturer Warranty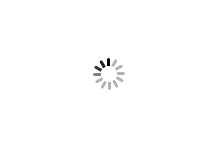 Proper oxygenation of your pond is central to life within your pond. Every process depends on oxygen, and this is especially important at night when plants are not converting sunlight into oxygen. Aquascape Pond Aerators oxygenate your pond, which helps create a stable environment for all biological processes in you pond. This means more effective biological filtration, healthier fish, and healthier plants.
Aquascape Pnd Aerators can also be used in the winter to create a small hole open in the surface of your pond. This hole allows for proper gas exchange, allowing oxygen to enter the water, and other gases to be released.
Aquascape Aerator Pump Specifications
Model
2-Outlet
4-Outlet
Maximum Air Flow Rate (Loaded)
0.28 CFM (8 L/min)
0.49 CFM (14 L/min)
Maximum Air Depth (Loaded)
3.70 psi (0.26 kgf/cm2)

3.98 psi (0.28 kgf/cm2)

Number of Outlets
2
4
Wattage
6 W
11 W
Power Cord Length
6 ft
6 ft
Pump Dimensions
5.25" L x 4.75" W x 3.5" H
7.75" L x 7.25" W x 6.25" H
Aeration Discs
2 x 4" discs
4 x 4" discs
Length of Airline
(2) 25ft Rolls 3/16" Silicon

(4) 25ft Rolls 3/16" Silicon

Check Valve
Included and Preinstalled
Included and Preinstalled
Warranty
3 Year Manufacturer's
3 Year Manufacturer's
Pond Size
Up to 2000 gallons
Up to 3500 gallons
Maximum Recommended Pond Depth
8.5 ft
9 ft
Aquascape #
75000
75001
View Aquascape Pond Air Manual