Aquascape Manual 12 Volt Transformers
List Price:
$24.98
Starting From:
$12.99
You Save:
$11.99 (48%)
Product has been added to cart
6ft cord included (not included with 6-Watt)
Durable epoxy sealed housing
Great transformers to use when manual on/off operation is desired
Use 3-way splitter or 6-way splitter to connect to multiple lights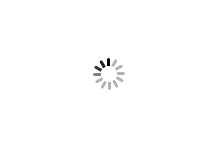 Aquascape Manual 12V Transformers provides safe, low-voltage power to your LED lighting system. The Quick-Connect design allows you to easily connect any Aquascape lighting system such as photocells, splitters, and Aquascape LED lights for all the lighting your pond needs.
How to Choose the Right Transformer
Add up the wattage of all of the lights that will be attached to one transformer. (ie. 3 x 6-Watt LED Lights + 4 x 1-Watt Bullet Spotlights = 22 Watts)
Select a transformer that is rated to handle the wattage requirements for your light.
It is recommended to leave yourself extra wattage capacity in case you wish to add more lights in the future