Aquascape Geotextile Underlayment
Product has been added to cart
Protects pond liner from punctures by rocks, roots and other sharp objects
Soft polypropylene fabric
Will last 20+ years under your liner
Available in 5 foot and 15 foot widths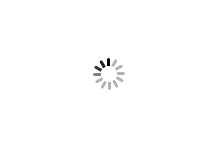 Aquascape's Non-Woven Geotextile Underlayment is highly recommended for any pond installation. The underlayment provides a protective barrier and cushion betweetn your pond liner and potential sharp objects such as rocks. This fabric is soft, easy to lay, and allows gases to escape.
How to Order Pond Underlayment
This pond underlayment is available in two different widths. Simply select the desired width that you need, and enter the length (in feet) that you need in the quantity box. Remember, unlike pond liner, it is not an issue if your underlayment is in multiple pieces, as long as there is overlap to ensure that your liner is protected. So it is fine to buy a long piece and cut it to your desired size.