List Price:
$201.98
Starting From:
$199.99
You Save:
$1.99 (1%)
Product has been added to cart
Great add-on filter and decoration for any existin ponds
Simple to set up and maintain
Connects to most water pumps
Ideal for small ponds and container water gardens
Available in two sizes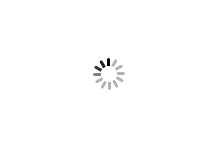 The Aquascape Urn Filters are a brillinat and discrete filtration solution for smaller ponds such as preformed ponds and container water gardens. This disguised filter acts as an ornament and water feature on the side of your pond, while still providing circulation, bological, and mechanical filtration. These filters are best suited for Aquascape Ultra, AquaForce, or AquaJet water pumps, but they do work with most water pumps.
Pond Filter Urn Features
Removable filter lid for easy access to filter media and for cleaning
Decorative filter housing makes it easy to incorporate and enhance any pond setting
Inlet hose will accomodate most small filter pumps
Mechanical filter media filters out large debris
Ceramic filtratin rings provide large amounts of surface area for beneficia bacteria to grow for efficient biological filtration
| | | |
| --- | --- | --- |
| | Small | Large |
| Max Flow Rate: | 400 GPH | 1100 GPH |
| Pond Volume: | 500 gal | 1500 gal |
| Inlet Fitting Dimensions: | 1/2" | 3/4" |
| Filter Dimensions: | 20" L x 11" W x 11" H | 28" L x 15.5" W x 15.5" H |