List Price:
$51.99
Starting From:
$33.59
You Save:
$18.40 (35%)
Product has been added to cart
Over 3 times more water storage capacity than gravel
Holds approximately 7.4 gallons of water per cubic foot
Lightweight design makes installation quicker, safer, and less expensive
Strong enough to support the weight of patio stones or other ornamental rocks and gravel
Available in two sizes - 17 gallon and 32 gallon per block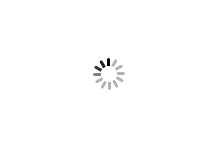 Aquascape AquaBlox water storage system is an efficient and simple way to maximize reservoir capacity for pondless waterfalls and other water features. It is also great for use with rainwater capture and storage systems. These blocks provide approximately three times more water storage than gravel, which means less time topping off your reservoir due to evaporation. With greater water capacity per cubic foot, your reservoir doesn't need to be as big. Each block is easily assembled in less than a minute.
| | | | | |
| --- | --- | --- | --- | --- |
| AquaBlox Size | Dimensions | # of Parts / Dimensions | Volume | Load Bearing Weight |
| Small / # 29491 | 26.5" L x 16" W x 9.5" H | (4) 8" x 16"; (2) 26.5" x 8"; (2) 26.5 x 16" | 17 gallons | 5,472 lbs./sq. ft |
| Large / # 29492 | 26.5" L x 16" W x 17.5" H | (4) 26.5" x 16"; (4) 14.5" x 16" | 32 gallons | 5,472 lbs./sq. ft |