List Price:
$7.49
Starting From:
$5.84
You Save:
$1.65 (22%)
Product has been added to cart
Designed to be used in AquaClear Power Filters
2-in-1 Filter Media - Combines Ammonia Remover with Carbon
Improves water clarity, helps eliminate odour, and discolouration
Reduces stress on fish by removing and controlling harmful ammonia and nitrite
For freshwater use only
3 Media bags per pack (*Single media bag in 110 pack)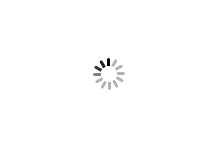 AquaClear Zeo-Carb Filter Inserts combine activated carbon and ammonia remover to remove odors, impurities, discoloration and ammonia in freshwater aquariums.
Maintenance
Remove protective plastic bag.
Rinse zeo-carb thoroughly before use.
Place zeo-carb in the middle section of the insert basket.
Replace monthly.
Zeo-Carb Sizes
20 - Fits AquaClear 20. Contains 3 x 55 g pre-packed media bags
30 - Fits AquaClear 30. Contains 3 x 65 g pre-packed media bags
50 - Fits AquaClear 50. Contains 3 x 90 g pre-packed media bags
70 - Fits AquaClear 70. Contains 3 x 180 g pre-packed media bags
110 - Fits AquaClear 110. Contains 1 x 325 g pre-packed media bags