Product has been added to cart
Increases biological filtration efficiency by 30%
Expands biological capacity of aquariums
Improving natural ammonia and nitrite reduction
Safe for freshwater and saltwater use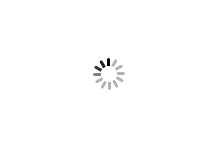 AquaClear Bio-Max Filter Inserts increase filtration efficiency by providing optimal living conditions for beneficial bacteria.
Maintenance
Rinse BioMax thoroughly before use.
Place BioMax at the top of the filter basket.
Replace 1/2 of the BioMax every 6 months. Never change all of the BioMax at once, since this will deminish the amount of beneficial bacteria in your filter.
BioMax Options
20 - Fits AquaClear 20. Contains 60g.
30 - Fits AquaClear 30. Contains 65g.
50 - Fits AquaClear 50. Contains 125g.
70 - Fits AquaClear 70. Contains 195g.
110 - Fits AquaClear 110. Contains 390g.