AquaClear 110 Power Filter
Product has been added to cart
For Aquariums 60 to 110 US Gallons (227 - 416 L)
Flow adjustment control
Patented Refiltration System provides optimal filtration
Media basket prevents water by-pass around the filter media, maximizing filtration efficiency
Filter preserves beneficial bacteria and maintains clear aquarium water, creating a stress free environment for aquarium inhabitants
Quick, easy and convenient installation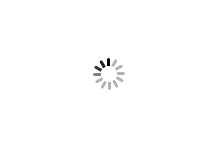 The AquaClear 110 Power Filter features a unique multi-stage filtration system that provides complete mechanical, chemical and biological filtration for superior water quality. It's patented refltration system ensures superior contact time with the filter media, keeping your water clean and clear, and finally, this hang-on filter offers 500 gallons per hour of filtering capacity!
This filter is built with a three stage filtration process:
Mechanical Filtration: The AquaClear 110 comes with the foam blocks designed to remove any debris before it breaks down into toxic ammonia and nitrate.
Chemical Filtration: Activated carbon absorbs ordour and other impurities in your water, helping you keep your water quality clear and pure.
Biological Filtration: AquaClear's BioMax media provides large amounts of surface area in small ceramic beads which enables the growth of beneficial bacteria. This beneficial bacteria is crucial for any aquarium filtration system to break down waste through the nitrogen cycle, into nitrates (which are not toxic).
Recommended Aquarium Size
60 - 110 US Gallons (227 - 416 L)
Max Flow Rate:
500 US GPH
Minimum Flow Rate:
166 US GPH
Power:
14W
Power Cord Length:
6 ft
Dimensions:
9" Tall x 13-1/2" Wide x 7" Deep
Warranty
2 Year Manufacturer's
Includes:

1 x Filter Foam

1 x Activated Carbon
1 x BioMax
Reorder Number:
A620
Manual
View AquaClear 110 Manual