Product has been added to cart
Treats variety of parasitic diseases such as Open Red Sores, Fin & Tail Rot, Open Body Wounds, Eye Cloud, Pop Eye, Body Slime and Mouth Fungus
Beneficial to use when adding new fish to reduce risk of outbreak
Repairs damaged fins, ulcers, and open wounds
Made of tea tree extracts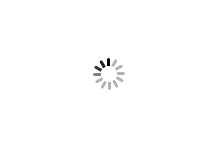 API Melafix is an all-natural medication that treats bacterial infections and promotes regrowth of damaged tissue.
When to Use
When adding new fish to your aquarium.
To treat open red sores, fin & tail rot, open body wounds, eye cloud, pop eye, body slime, and mouth fungus
Directions
Use API dosing cap on bottle.
Remove activated carbon in your filter if possible.
Shake well.
Add 5 ml per 10 U.S. gallons (38 L) of water
Four disease or wound treatment, dose daily for 7 days. Then make a 25% water change.
Continue treatment if necessary
For adding new fish, does daily for 3 days.
Active Ingredients: Melaleuca - 1.0%