Angel Braided Leather Dog Leash - Black
Starting from:
$22.99
You Save:
$2.30 (10%)
Product has been added to cart
Hand made with high quality bridle leather
Brass hardware for extra durability
Available in 2ft, 4ft, and 6ft lengths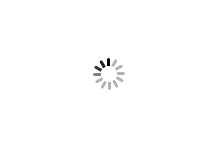 The Angel Braided Leather Dog Leash uses 100% bridle leather for comfort, extra strength, and durability. This lead collection is complimented with solid brass hardware. Perfect for training, walking or just about anything. The leash is hand-braided just under the handle and just above the snap hook.
Angel Pet Supplies Inc. was founded in 2006 by an ambitious team dedicated to improving the lives of pets. These quality leather pet products are built with safety, aesthetics and reasonable prices in mind. The manufacturing process is unique, building humane products that put your pets first.
Washing Instructions:
100% Genuine Leather, do not Machine Wash
When needed, wipe with a damp cloth
Use leather preserving products periodically
Not recommended for swimming