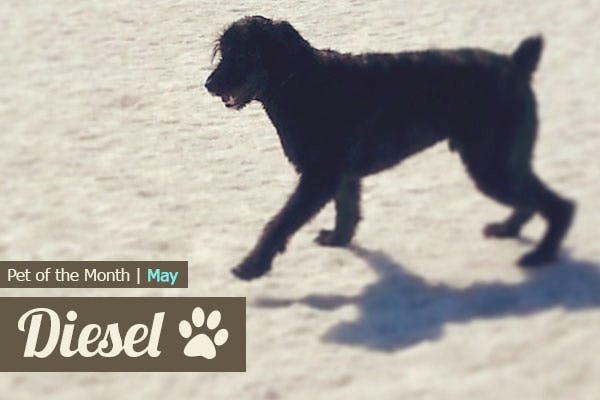 We are always excited to hear from our happy customers. That includes your pets! Diesel is our featured Homes Alive Pet of the Month for May.
Name: Diesel
Pet Family: Jerred. Since Jerred has an injury which prevents him from working, Diesel and Jerred are together almost 24/7.
Breed: Bouvier des Flanders
Age: 3 (in January 2013)
Personality: Protective. Diesel will never lose sight of Jerred at the off-leash park. He always has Jerred's back.
Favourite Treats: Diesel loves his Homes Alive bully sticks - he gets one a day (although we hear he'd like two or three). He has some tummy issues, which are common for his breed, but he enjoys the Cloud Star Dynamo Dog Tummy Treats.
Favourite Toys: Tug toys - he's NOT a fetch dog!
Funny Fact: Jerred needs to watch Diesel around bikes. Diesel will try to "herd" the bikes!
Diesel opening a package from his favourite store - Homes Alive! (below)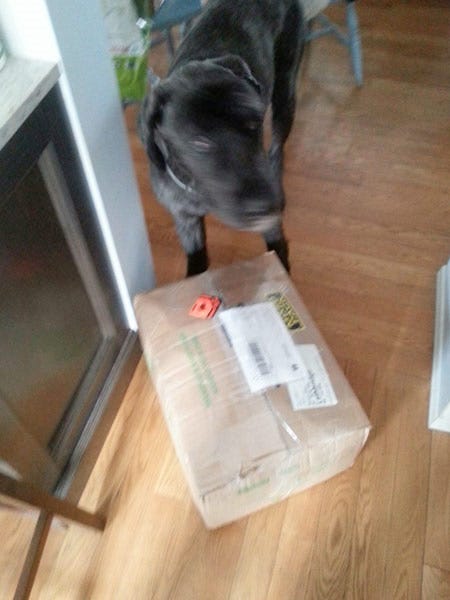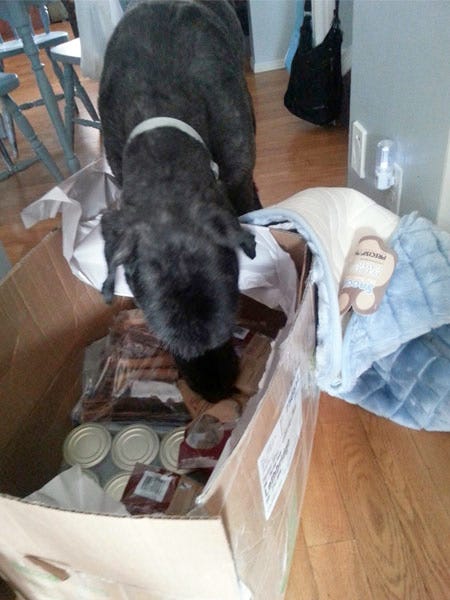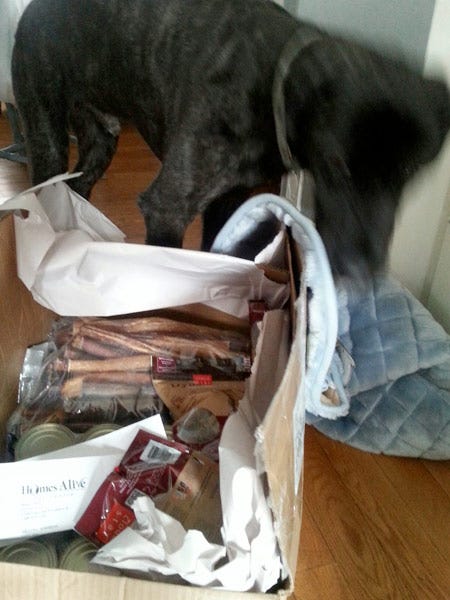 Thanks, Jerred, for sharing Diesel with us! For being featured on our blog, Jerred gets an exclusive Spend $50, Get $10 off coupon to use in-store or online in the month of May. Submit your pet and get yours.