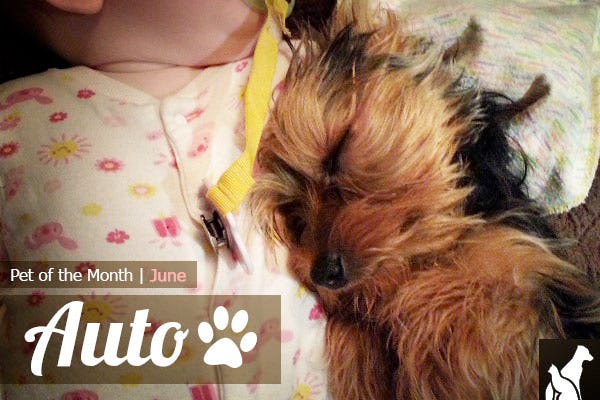 We love playful pets here at Homes Alive, and Auto is just that! But that's only part of what makes him an excellent candidate for Homes Alive Pet of the Month for June.
Name: Automatic (Auto)
Pet Family: Auto's extensive family starts with Jo (mom) and Buck (dad). Auto has 1 brother, a Yorkie named Equinox (nickname: Quinn), and 3 sisters: 2 Yorkies (Lacey and Boo'Zerr) and a Labradoodle named Kelsey. And last, but not least, Auto has 3 cat siblings: Missy, Sprite, and Wills.
Breed: Yorkshire Terrier
Age: 8 months
Story: Auto loves his current forever home with Jo and Buck, but it wasn't his first. He was given to the family because the home he was in had a small child that was too rough with him.
Auto is fitting in well with his new family. He's only had one vet call from a run-in with kitty-sib Wills ($150 later...)
Personality: Like any puppy, Auto is playful, playful, playful!
Favourite Treats: When it comes to treats, Auto is all-natural. His favourites are bully sticks, rawhide chews, and pig ears.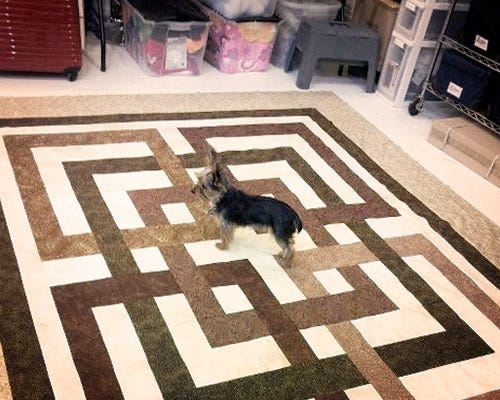 Diet: Auto gets 1 of 4 different types of dry food throughout the day, but Auto's favourite meal by far is dinnertime. For Auto's supper, Jo makes a special homemade meal of roast pork, beef or chicken mixed with brown rice, peas, carrots, sweet potato and spinach. She says Auto is a very messy eater and wolfs down his food every night.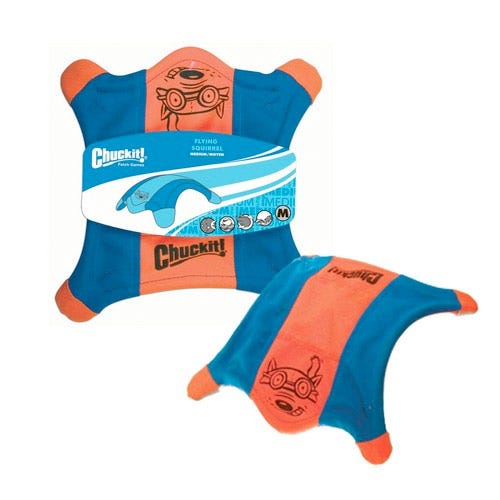 Favourite Toy: Auto's (and sister Boo'Zerr's) passion is chasing Chuckit Flying Squirrel toys around the yard. At any given
moment they might have up to 8 of them strewn about the yard. He also enjoys small balls. Auto sleeps with a special teddy every night.
Favourite Activity: Auto just loves cuddling and sleeping under the blankets with Jo or Buck.
Funny Fact: Auto has earned the nickname Auto(matic) Quilt Inspector. He scrutinizes owner Jo's quilts before they leave the frame!
Thanks for sharing Auto with us, Jo!