Living World Outdoor Nest - Catnip Hut
List Price:
$15.49
Our Price:
$13.99
You Save:
$1.50 (10%)
Product has been added to cart
Cozy Hut made of orchard grass
Provides safety for wild birds
Encourages natural breeding activity in wild birds
Designed for outdoor use
Natually blends in to most outdoor settings
Dimensions: 17 cm x 17 cm x 20 cm (6¾"x 6¾"x 7⅞")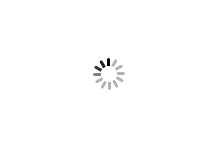 The Living World Outdoor Bird Nest Hut, Reed with Catnip Grass is a cozy shelter to provide wild birds with a safe place to rest and breed.
The Hut is made of natural orchard grass and designed to withstand most weather. Three access openings provide wild birds several options for coming, going and nesting. This bird nest hut easily blends in to most outdoor settings.
Hut Size: 17 cm x 17 cm x 20 cm (6¾"x 6¾"x 7?????????")
Nest opening: 5.4 cm x 7 cm (2?????????" x 2¾").
3 nest openings